On Thursday we will dominate the Cross Club stage together with SLUT and Natvre.
 Entry is voluntary (please read info below)
☆ THE NEW HORIZONS ☆
Melodic post-rock sextet from Prague, the city that killed Pluto as a planet. The New Horizons combine brooding passages from dark space with the optimism and beauty of the cosmic nebulae.
 Listen to the new single MOON on Spotify ► 
https://bit.ly/MOON-Spotify
☆ SLUT ☆
Prague-based hc-noise-psychedelic formation around Hrádek and Jakub "Cecil" Plachý with more than 30 years of tradition on the Czech HC music scene.
 Listen to SLUT ► 
https://slutprague.bandcamp.com
Admission is up to you. Please support bands according to your possibilities and situation from 66 CZK to 666 CZK. We don't want to make the entrance fee unnecessarily expensive, on the contrary we want absolutely anyone and everyone to be able to afford the event. The recommended entry fee, if it's ok for you, is ideally a kilo or two. Everything goes to the bands. But if you don't have even twenty, come anyway and we'll let you in.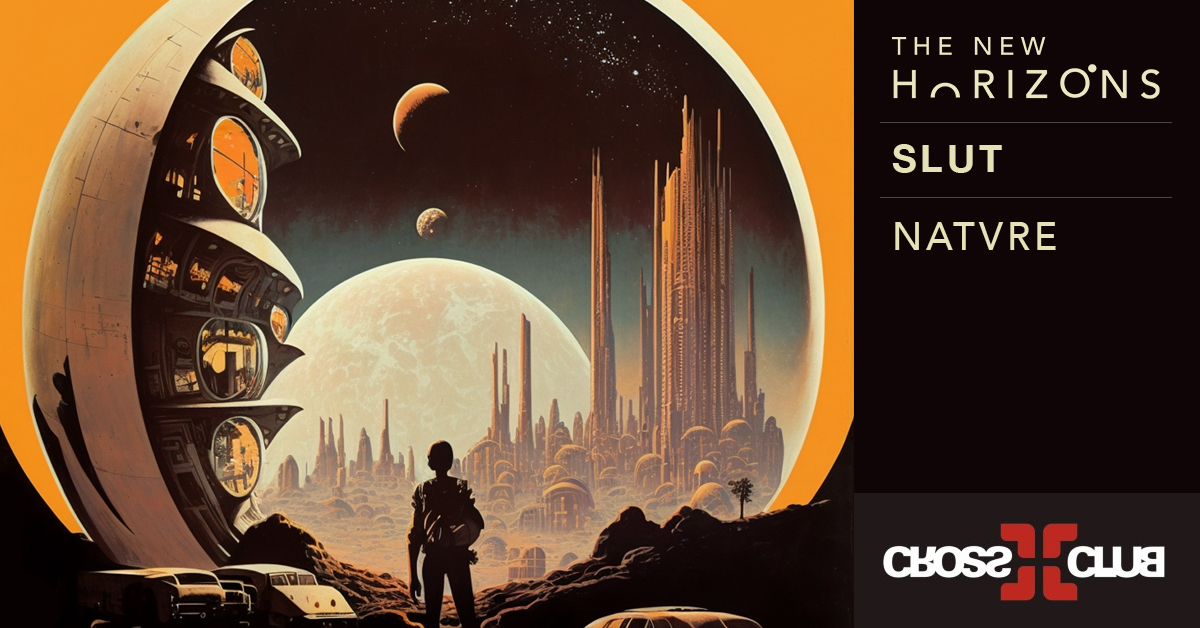 Plynární 1096/23 17000 Prague, Czech Republic